BFF's since birth...Reigan & Jocy headed into the Kansas City AG Store.


Look we're really at the American Girl Store!!!


YAAAAY!!!!


Elizabeth is in the chair ready for a new 'do!


Old snarly braids are out!


Reigan picked to have a custom shirt made...


It was a Happy Birthday cake shirt!


After the AG store, we went to TGIFriday's for dinner...


They sang Reigan Happy Birthday, and brought Jocy a dessert too!


Yum!!!


"Tommy Gunnz" was our server...he was great!


Here is what Reigan picked out...


Felicity's Holiday Dress (from Jocy!), Elizabeth's Riding Outfit (from Grammie!),
and then Mommy bought the salon trip, the glasses, the new birthday shirt & the sweater set.
Tonight was one of those nights where I am reminded that I am so blessed to be a mom...Reigan was SO excited to find out that we were going to the AG store.
She knew that Jocy was coming over, but I had kept it a secret that we were going to the new AG store in Oak Park Mall...
I dressed Elizabeth in a new outfit (thanks Grammie!), and put Reigan's birthday card in her hands.
When she saw Elizabeth, and found out she was jumping up and down and screaming so loud that it brought her brothers running in to check on her.
It was hard to keep her focused in the AG store (which I figured it would be) but at the same token she was having SO much fun, that I was having fun too.
By the time we got home it was WAY after bedtime, so she got to show Daddy what she picked out, and then it was off to bed.
She gave me a hug, and told me totally unprompted, "Thanks Mom, tonight was SO FUN."
***sniffle!!! So worth it!!!***
Thanks Kat & Jocy for coming with us!!!









Birthday Dessert at Red Robin!!!


Yum!!!


That's a BIG present!!!


Still opening...


What is it?


AAAAAAHHHHH!!!


TWO DOLLS!!!


Now I have THREE and they are best friends!!!


Grandma brought me this...


(Then Reissey tried to be a present.)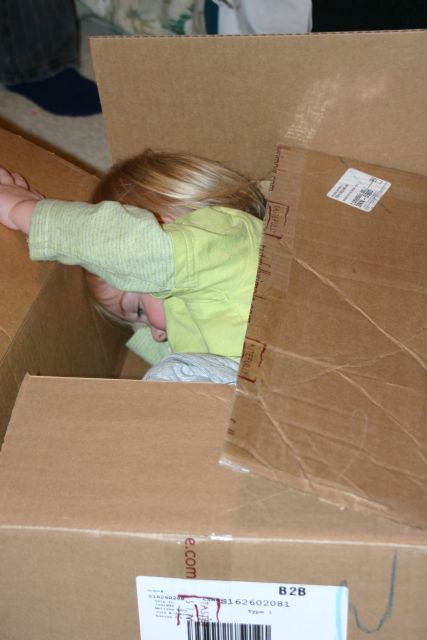 Silly Reissey...


...and this...


...and they both go with this dress!!!